Courtesy – Scottish Legal News 3/9/20
Those being released from prison in England and Wales are receiving these polygraph tests – but they are not used when the police are questioning people subject to sex allegations. this begs the question WHY!
Margaret
FASO
UK government told to keep pseudoscientific polygraph tests out of Scotland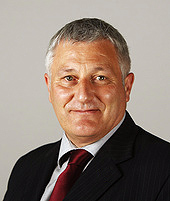 John Finnie
The Scottish Greens have told the UK government to keep their polygraph tests out of Scotland's legal system following reports that 'Jeremy Kyle' lie detector tests could be rolled out across the UK for convicted terrorists.
A review of terror legislation has recommended the polygraph tests – despite the fact they are widely regarded to be pseudoscientific. Polygraph technology is most widely used in the US.
Justice spokesman John Finnie said: "Amnesty International have rightly expressed serious concerns about the use of these tests, which are already used by officers in England and Wales. There is no evidence that they work, and there are books published about how to fool these tests.
"Scotland has always had a separate legal system, and the Tories have no mandate to meddle with it in this way. If UK ministers are so confident in the efficacy in this disproven method, they should take the test themselves over their claims on NHS spending and their intentions to dismantle devolution and hand Boris Johnson a veto over our parliament."
Justice Secretary Humza Yousaf tweeted: "We don't use 'Jeremy Kyle' polygraph tests in our Justice system in Scotland, never have. UK Govt Ministers want power to introduce them in Scotland without consent of Scot Govt & Parliament.
"This measure won't keep us safe."
He added: "What's worrying is UK Govt want to be able to bypass Scottish Parliament & Govt & have power to introduce polygraph tests in our justice system without our consent – justice is devolved (hence why they would need an LCM)."